A'DAM&Co. x Kees de Boekhouder Talks
5 October 2023 – reading time: 2 minutes
As an independent entrepreneur or freelancer, you want to focus on the things you're good at. Keeping track of business finances is often experienced as a nuisance, and therefore isn't always paid the right amount of attention. And that's why Kees de Boekhouder has partnered up with A'DAM&Co., a members club for the creative community in the A'DAM Tower, to tell starting entrepreneurs like you more about this topic in a Kees de Boekhouder Talk.
On Friday, November 17, our colleagues Zoë and Rogier will explain the basic principles of bookkeeping during an inspiring session. They'll discuss what things to take into account as a starting entrepreneur when it comes to finances. And also how to get your administration on track, and which rules you have to comply with. They'll also explain the great benefits of having a personal bookkeeper, and how Kees de Boekhouder can support you, as an entrepreneur, with your administration.
The talk will be held in the members club of A'DAM&Co. Located on the 18th floor of the A'DAM Tower, with a beautiful view over the city, this is a place where creatives can connect and where events and monthly members dinners are organized. In addition to the members club, the A'DAM Tower also offers flexible workspaces for freelancers in coworking space A'DAM&Co.work on the 13th floor.
Want to join?
Reserve your spot for € 3.50 using the A'DAM&Co. event page. Your ticket includes a free welcome drink. If you would like to use the co-working space after the talk has ended, you can: your ticket will also give you access to the flexible workspaces on the 13th floor. You're also very much invited to the members club's Italian Friday afternoon drinks from 5 PM. Will we see you there?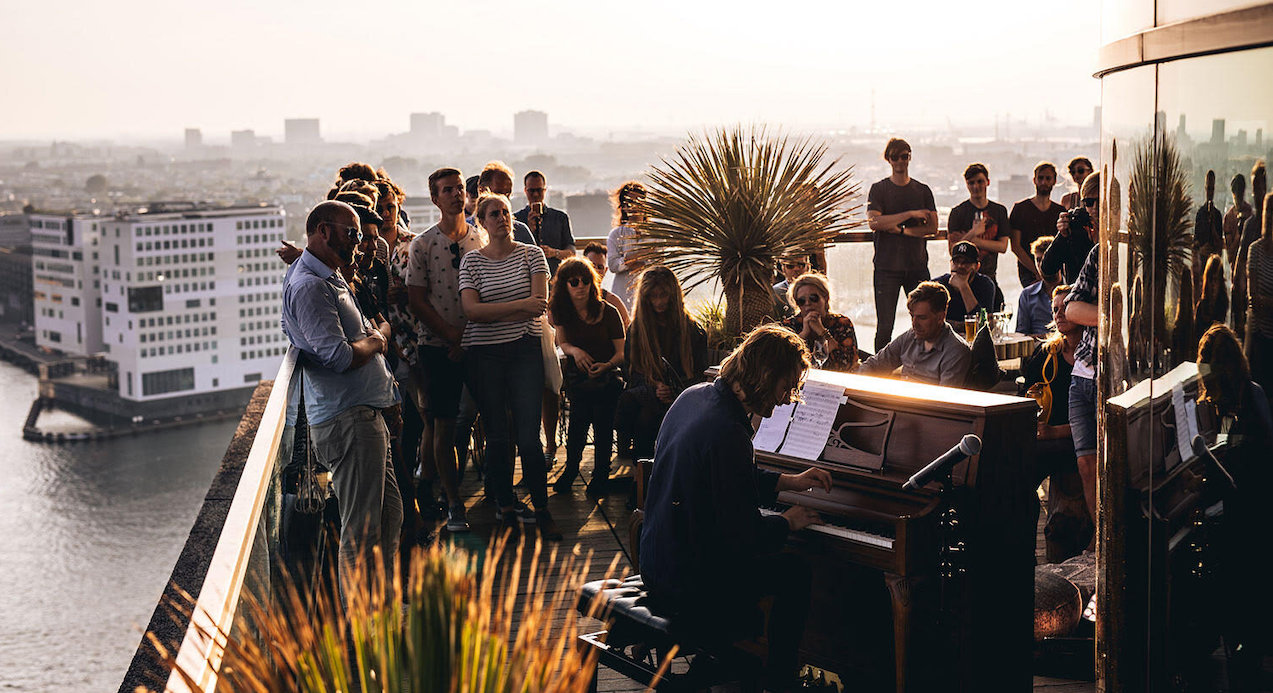 Event info
Event: Kees de Boekhouder Talks – Basics of bookkeeping
Location: A'DAM&Co. Members Club, 13th floor of A'DAM Tower
Date & time: Friday 17 November from 10 AM to 12 noon
Tickets: € 3,50 incl. welcome drink, access to co-working space A'DAM&Co.work & Friday afternoon drinks at the members club
Note: This talk will be held in Dutch